Frances Garretson was born and raised in Los Angeles and studied Fine Art at Oberlin College and in the Kansai region of Japan. Upon graduating, she moved home to Los Angeles and started a yarn store with her family, creating a community center where craft, free jazz, and poetry resided together comfortably.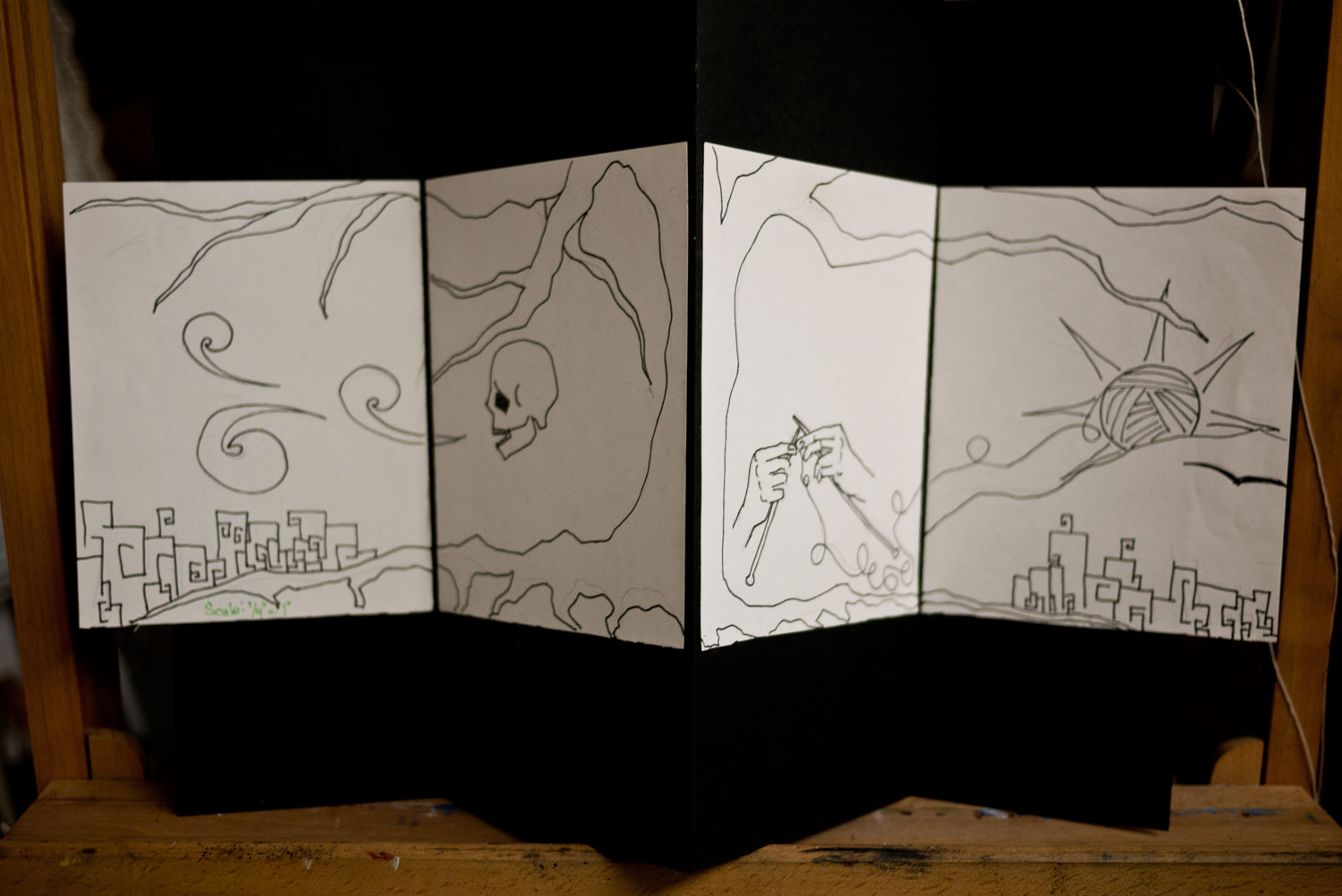 Since then, she has been engaged in the slow process of building a practice that responds earnestly to the world around her. Recent work includes a series of papier-mâché trees that reference the human body; indigo-dye; mural commissions; participatory events featuring food, plants, and fermentation; and forays into dance. Straddling painting, drawing, installation, and celebration, her work is centered in an attempt to reveal the invisible and promote a feeling of bemusement among viewers.
Frances has organized many of her own exhibitions, seeking out non-traditional, non-commercial venues. Recent highlights include a 2011 residency as a community artist with the organization Transition Putney, and a 2012 apprenticeship with Bread and Puppet Theater. In 2013 she began a series of etchings at the Art Center Printmaking Studio and participated in the collaborative exhibit Forêt Intérieure/Interior Forest led by artist Alexandra Grant and writer Helene Cixous. 2014 has brought collaboration as a food artist and group movement leader with Katya Khan in the public labyrinth created through Sculpting Social Landscapes at Side Street Projects in Pasadena, CA, as well as a collaboration with her Aunt, Weba Garretson, in "What Must The Hummingbird See?" This multimedia song cycle featured Frances' shadow puppet illustrations of the songs' urban wilderness themes.